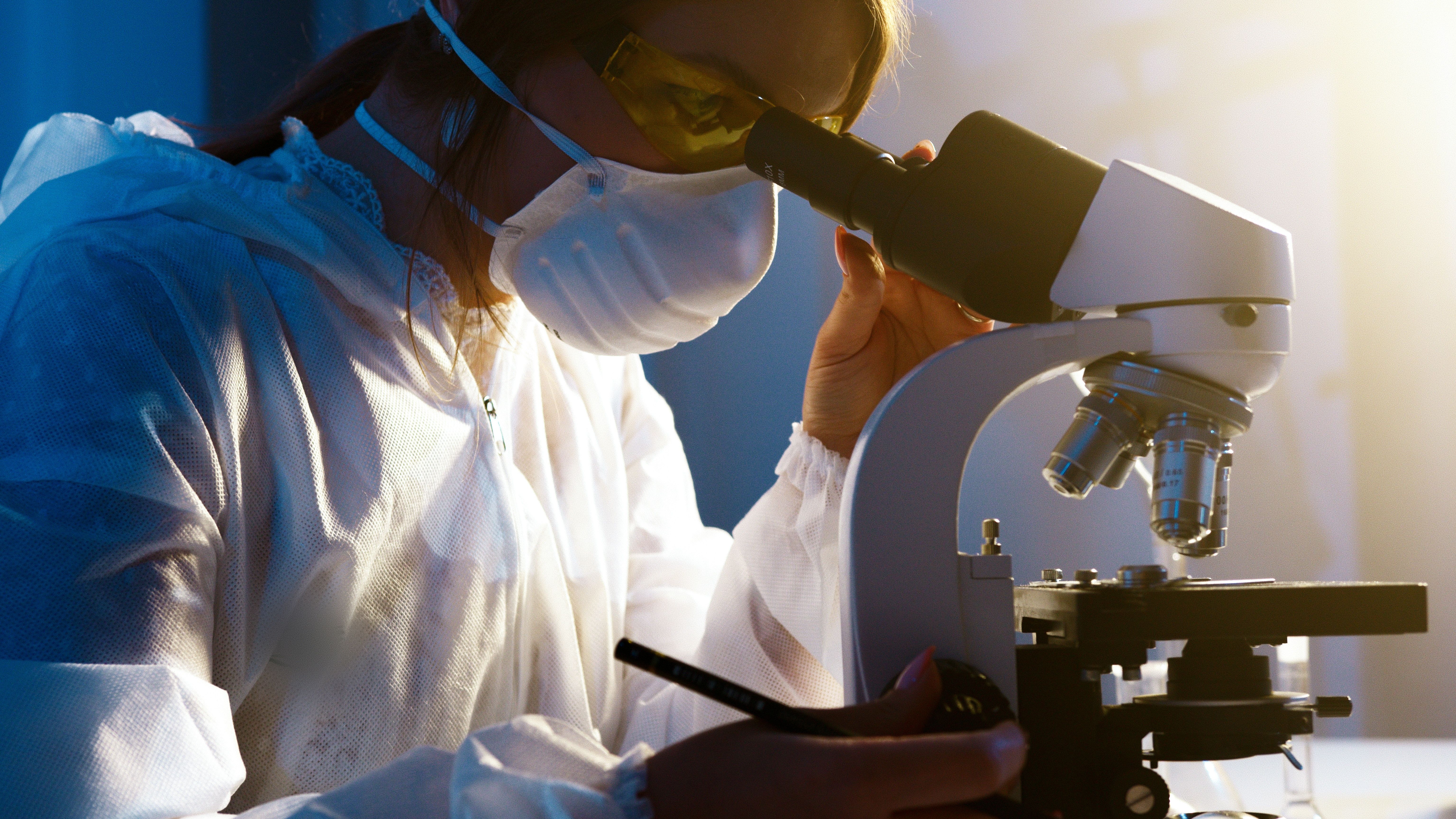 Everyone has done a lab test at some point in their life- whether it was part of a routine doctor's visit, follow-up after a treatment, or just out of curiosity! Users now have more options than ever to do lab tests- but what is the difference between the tests being done from standard blood draws and the tests you can do at home? Keep reading to find out.
LDTs and At-Home Laboratory Testing
If you've taken an at-home dried blood spot lab test, a saliva swab lab test, or a dried urine lab test, that test was most likely a lab developed test (LDT). LDTs are diagnostic or screening lab tests that are developed, validated, and performed within a clinical laboratory. Most at-home lab tests are LDTs, and they are typically developed by independent labs — including hospital laboratories, academic institutions, and specialized diagnostic facilities.
LDTs are different from commercially available lab blood tests, which are manufactured and marketed by diagnostic companies under the compliance regulation of the U.S. Food and Drug Administration (FDA).
Vital spends a lot of time choosing, researching, and even validating the lab partners we work with, to ensure users get accurate, reliable results. Let's talk about how LDTs are made, regulated, and validated.
Creating a Lab Developed Test
The process of creating an LDT typically involves several steps:
Test Development: An independent lab chooses a lab test with a specific diagnostic need or a gap in existing testing options and then does extensive research and analysis to develop a test using specimens that can accurately and reliably detect the targeted biomarker.
Assay Development: Once the lab test design is finalized, the lab develops the assay, which includes selecting appropriate laboratory techniques, reagents, and instruments. The lab validates the performance and accuracy of the assay through rigorous testing, using both clinical and analytical validation procedures. This ensures that the LDT samples produce reliable and consistent results.
Clinical Validation: Independent labs conduct clinical studies and analysis to evaluate the performance of the LDT, using patient samples. Clinical validation helps establish the lab test's effectiveness in identifying the targeted condition and its ability to differentiate between affected and unaffected individuals.
Regulatory Compliance: Laboratories performing LDTs must obtain a CLIA (Clinical Laboratory Improvement Amendments) certification from the Centers for Medicare & Medicaid Services (CMS). This certification ensures that the laboratory meets quality standards and follows regulations related to personnel qualifications, quality control, proficiency testing, and more. (In the next section, we'll discuss CLIA in more detail.)
Quality Assurance: Regular monitoring and evaluation help identify and address any issues that may arise during the lab testing process.
Reporting and Interpretation: Independent labs have comprehensive research reports that interpret test results — these reports provide clear information about the detected condition or abnormality. In addition, they may include recommendations for further diagnostic or treatment actions based on the test results.
How are LDTs regulated?
Compliance requirements for LDTs can vary, depending on the regulatory framework of the country or region where the tests are performed. CLIA is the regulatory body in the United States that oversees the creation of LDTs.
In the past, the FDA exercised enforcement discretion on laboratory testing and did not actively regulate most LDTs as medical devices. In recent years, the FDA has indicated that it intends to strengthen oversight of LDTs.
Recently, the Verifying Accurate Leading-edge IVCT (in vitro clinical test) Development Act, or VALID Act of 2021, was proposed to the U.S. Congress; it would implement FDA oversight of testing, requiring LDTs to meet both CLIA and FDA regulatory requirements. We should expect to see the regulation of LDTs change a lot in the coming years.
So are LDTs accurate?
The accuracy of LDTs can vary, depending on several factors, including the specific test, instruments used, the laboratory performing the test, and the validation and quality control measures in place. LDTs are developed and validated by individual laboratories, which allows for flexibility and customization but also introduces variability in test performance.
The design and methodology of an LDT play a crucial role in its accuracy. The selection of analytes, specimen types, instruments, and testing platforms can impact a lab test's sensitivity, specificity, and overall performance.
To establish the accuracy of an LDT, laboratories conduct validation and analysis studies. These studies involve testing a representative sample of patient specimens and comparing the test results with a gold standard (venipuncture blood tests) or established reference method to assess performance and accuracy. Vital aims to use only labs that have correlation coefficients of 0.9 or higher, indicating high accuracy of at-home blood tests when compared with venipuncture results.
Coming soon
Vital has taken picking lab partners very seriously — we research the correlation coefficients, validation procedures, and certifications of labs we work with. Stay tuned for upcoming content about our internal validation projects for the most popular at-home tests, and about how we tackle reliability through our multi-modality lab testing API.
If you have questions about our lab partners and tests, please reach out to testing@tryvital.io
Written by